Last month, there was outrage in the press and online about sewage spills into UK waters. Government opposition to an amendment to the Environment Bill brought the issue into focus, with some commentators painting the picture of an impending post-Brexit dystopia where the rivers run thick with sewage. UK media widely covered the issue, and environmental campaigners and groups, such as Surfers Against Sewage and the Angling Trust, immediately sprang into action to pressure the government. On Twitter #SewageScandal and other related hashtags gained traction, with hundreds of tweets a day about the issue, expressing fury over plans to discharge sewage into UK waters.
While it is perfectly reasonable to be angry about the idea of discharging raw sewage into waterways, reactions commonly contained partial truths or even false information. The facts are perhaps not particularly reassuring, but they are important.
The source of the controversy
The Environment Bill provided the legal framework and policy principles for post-Brexit environmental law across a broad range of issues (such as biodiversity conservation, air quality, climate change, water management, and agriculture). Much environmental law and policy had been derived from directives and regulations established by the EU, so the bill was critical for determining whether the UK will implement 'greener' ambitions, hold the status quo, or erode environmental protections.
An amendment originally tabled by the Duke of Wellington sparked the row that received so much attention. It would have placed a legal duty on water companies in England and Wales to:
make improvements to their sewerage systems and demonstrate progressive reductions in the harm caused by discharges of untreated sewage.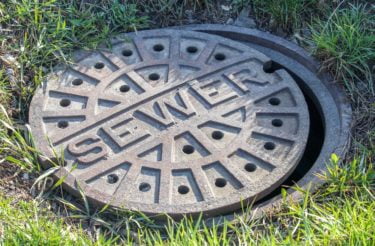 Passed as Amendment 45 to the Environment Bill in the House of Lords, this "sewage amendment" was voted down by 265 MPs, who were subsequently named and shamed. After outcry from constituents, effective campaigning by several environmental groups, and the rebellion of 22 Tory MPs voting in favour of the amendment, a new clause was inserted into the bill to reduce sewage discharges. The new clause is much softer in its language, instead requiring "reasonable steps" to reduce discharges of untreated sewage and improvements in the sewerage systems and "progressive reductions in the harm caused by untreated sewage discharge".
The bill was passed on 10 November 2021, with this new clause now enshrined in the Environment Act 2021. Passage of the bill was protracted for several reasons, taking almost three years to be passed since it was announced in the Queen's speech in December 2019. A very small aspect of the bill, the partial U-turn on sewage discharges is not enough to solve the problem, but the requirements are more stringent than what was in place under EU policy.
Are we dumping raw sewage into UK waters?
Some news articles and online commentary framed this issue as one where water companies intentionally dump raw sewage into waterways with abandon. As someone who has worked on water management issues for almost 20 years, I was not surprised to see this, as I know that knowledge of wastewater and sewage is not exactly a hot topic of discussion. Nonetheless, it was disappointing to see so many sources fail to explain exactly why sewage is discharged in the first place.
Sewage discharges can occur for a number of reasons, but many are a result of combined sewer overflows (CSOs) in cities. In these systems, rainwater and wastewater are carried together in the same pipes. When these systems are overwhelmed, the capacity of these pipes can be exceeded. In order to protect property and prevent sewage works from being overwhelmed, CSOs have overflow valves that allow for discharges in high rainfall events. When CSOs were first implemented in London during the Victorian era, these systems were a big step up, preventing sewage from being directly discharged into the Thames other than in exceptional circumstances. Although outdated now, these systems, implemented in the wake of the Great Stink in 1858, represent a major turning point in the UK's public health and environmental policy. In short, these discharges are nothing new and they are in fact a feature, not a bug, of the system.
However, the world has changed substantially since the Victorian era, and the sewage systems have not kept up. Despite legislation and policy that seeks to limit the impact of such discharges, growing populations place increasing demands on the system. Perhaps most importantly, climate change means more heavy rainfall events and more rainfall across many parts of the UK. Pipes made to service Victorian Britain were not made with these factors in mind, and the apparent increases in discharges are related in large part to the fact that infrastructure is no longer fit for purpose.
Is this just a thing in the UK?
Much of the ire (and the satire) was directly squarely at the UK, with an apparent belief that this is a distinctly British problem and one brought about by Brexit. The media has covered these issues several times prior to this controversy, well before the Brexit Referendum. A quick search of online news articles shows articles dating at least back to 2004. Most recently an exclusive in The Guardian even prompted a direct response from the Environment Agency. It is evident in these archives that this year the issue garnered more media attention, perhaps because it arose during an important policy window.
Some people also framed this as just an English and Welsh issue, with some commentators even claiming that sewage is not discharged in Scotland. Sadly, this is clearly false, with sewage discharges common and increasing in Scotland. It is fair to say that the UK is a notable offender, and the extent of UK discharges have even attracted legal action in EU courts several times. Importantly, the courts found that in some places in England, sewage is not just discharged during heavy rainfall events, but also during moderate rainfall and even on dry days.
Sadly, this is a problem in most countries with older infrastructure. CSOs exist in many places across the world, including in North America and much of Europe. There are laws, policies, and directives that require sewage to be treated before it is discharged, but discharges of untreated sewage are allowed under certain circumstances. A recent article in PLOS ONE examined sewage discharges to coastal ecosystems globally, and found most coastlines to be impacted by nitrogen from human waste. The picture is highly variable across the globe, with just 25 watersheds contributing half of the total nitrogen load (among 135,000 watersheds studied), which were primarily concentrated in India, China, and Korea. The results also suggest that the impact of human waste on coastal ecosystems in the UK is similar to that of other European countries.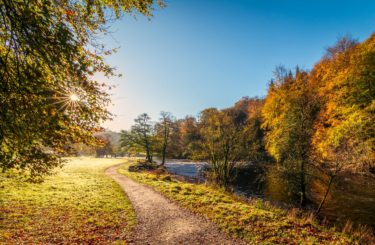 Even if not top offenders globally, Europe still has some ways to go to reduce the impact of sewage on waterways. The UK is certainly not the only European country where discharges or poor wastewater treatment are common, nor is it the only country that has faced legal action. CSO discharges and failure to comply with legislation is common in Europe. Some historic cities have also found replacing them nearly impossible. In the USA, there are 860 municipalities with CSOs, and separating stormwater and wastewater systems is a policy priority, but one that is taking a long time to implement with each state with CSOs potentially spending billions on upgrades.
The cost of separating CSOs was a key reason that Conservative MPs cited in their choice to oppose the sewage amendment in its initial form. The costs they cited were from £150 million to £650 million, which would likely be borne by the taxpayer, in customers' water bills, or both. The fact that these costs seemed to pale in comparison to the enormous salaries paid to water company executives and in dividends to shareholders only served to fuel further anger. Conservatives called for an impact assessment and plan, which is certainly wise policy, but it was concerning to see that no evidence was presented that such upgrades are unaffordable, given the healthy profits seen in the sector.
The debate on the sewage amendment also coincided with COP26, so it is worth noting that the bonus of such upgrades is that they would help the UK become more climate resilient.
What next?
It is early days, so what will happen when the Environment Act is implemented is still unknown. Whether or not the Act creates a legal duty at all is doubted by some campaigners. Even if it does, legislation is also not just about duties, but also powers. Even with woolly wording, the new legislation will give the government power to act on poorly performing companies. As with all policies, in practice it still means that there needs to be political will to implement these powers. It is possible that their constituents will be watching and holding them to account, now that they know that sewage discharges are a common occurrence.
However, there is no need to exaggerate or misrepresent the problem in the process. The facts speak for themselves. No rivers in England were in good chemical condition in 2020, and that is in large part due to pollution from sewage discharges and agricultural runoff. There is a clear need for upgrades to both infrastructure and policy if the government is to meet its own objectives to protect public health and the environment.