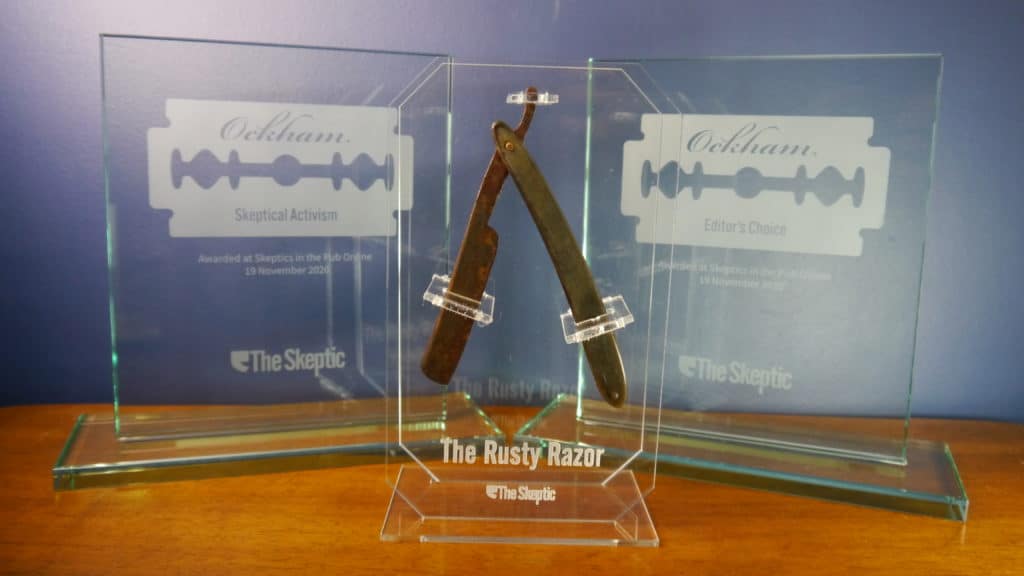 Following nominations from the public and deliberations from our editorial team, The Skeptic is proud to announce the winners of the 2020 Ockham Awards:
Skeptical Activism: Dr Natalia Pasternak, and the Instituto Questão de Ciência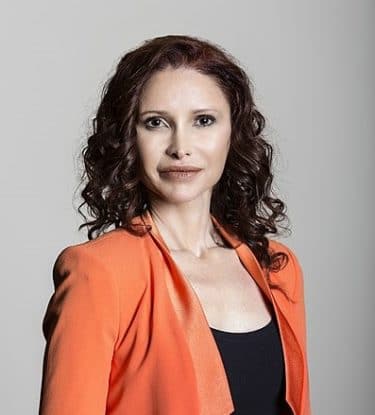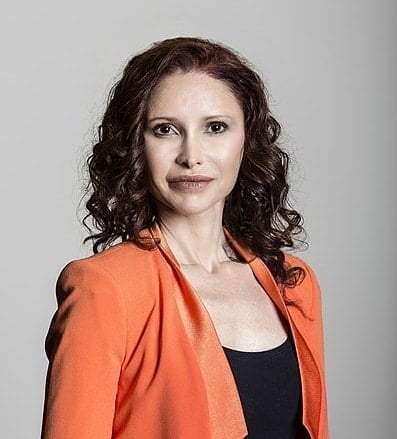 Throughout the COVID-19 crisis, Dr Pasternak has become a near-constant fixture on Brazilian television and in the wider media, where millions of people have heard her countering misleading health advice and pseudoscientific conspiracy theories, and urging the public to trust in science and public health messaging.
The IQC, of which she is co-founder and President, has been a shining beacon of reason and critical thinking at a time when those things have been in short supply, and their work has reached people not just in Brazil, but across South America and across the world – an impressive accomplishment for an organisation which was only founded in 2018.
Rusty Razor: Dr Didier Raoult
The French microbiologist Dr Didier Raoult made headlines around the world earlier this year for his study promoting the use of the malaria drug hydroxychloroquine as a treatment for COVID-19. The study, which claimed that hydroxychloroquine reduced the viral load in patients with COVID-19 and that this effect was enhanced with azithromycin co-treatment, was presented to the media via press conference in March 2020, before being published in the journal International Journal of Antimicrobial Agents.
Subsequent analysis of Raoult's data found that his sample size was incredibly small, with only 6 patients given the hydroxychloroquine/azithromycin combination. The study was also found to be improperly controlled, and data was excluded for a number of patients whose condition worsened as they were either transferred to intensive care, or died. Subsequent studies have shown no clinical benefit for the use of hydroxychloroquine in patients with COVID-19.
After Raoult's study inspired a surge of interest in the use of hydroxychloroquine, US President Donald Trump endorsed the drug, tweeting to promote it dozens of times. Tellingly, when Trump himself inevitably contracted COVID-19, he did not take hydroxychloroquine – however the same cannot be said for Brazilian President and fellow hydroxychloroquine-fan Jair Bolsanaro, who was said to have been given the drug while he was recovering from the virus.
It is hard to find an example of quackery that has spread so far, influencing the public health response to a deadly pandemic and creating widespread confusion across the entire globe.
For his promotion of hydroxychloroquine, and the flawed science that formed the basis of that promotion, Raoult is a worthy winner of the 2020 Rusty Razor award for pseudoscience.
Editors' Choice: Skeptics in the Pub Online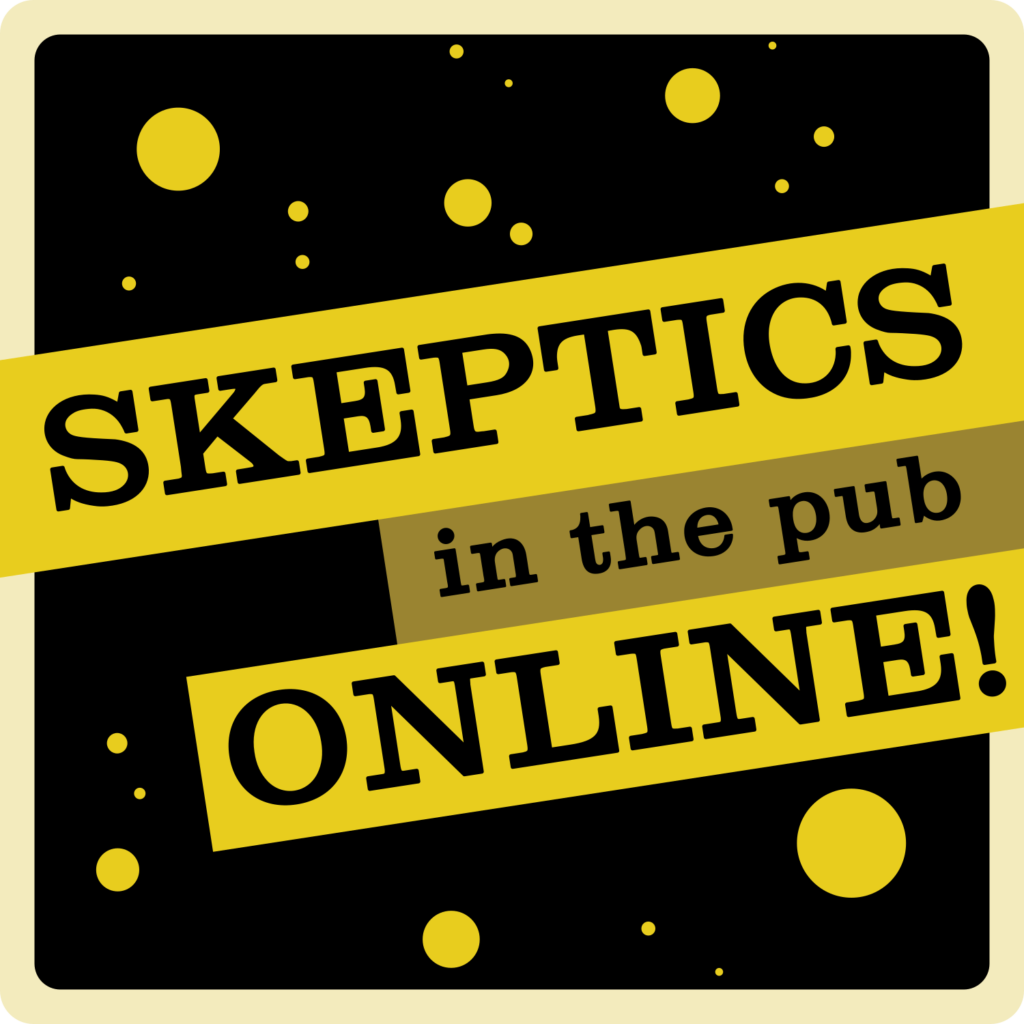 Ordinarily, the UK has a thriving scene of dozens of independent Skeptics in the Pub groups, each hosting monthly events in their respective cities. When COVID-19 hit, events across the country shut down, but those groups of volunteers – in their own free time and without financial reward – very quickly came together to organise weekly online events that run to a standard many professional event organisers would look upon with envy.
These weekly events have attracted thousands of viewers, and have provided a regular point of contact for people throughout the uncertainty of the pandemic. They also serve to demonstrate the positive, supportive and collaborative skeptical community that exists in the UK.
Watch the awards ceremony again