The Skeptic is the UK's only regular magazine to take a sceptical look at pseudoscience and claims of the paranormal. Founded in 1987 by Wendy Grossman, the magazine is now edited by Deborah Hyde and a team of Deputy Editors. Former Editor-in-Chief Professor Chris French from the Anomalistic Psychology Research Unit, Goldsmiths, University of London, remains involved as Special Advisor and a member of the Editorial Advisory Board.
The Skeptic is a non-profit magazine published four times a year, available to buy single issues or a yearly subscription online or by post. The magazine has become an invaluable resource for journalists, teachers, psychologists, and inquisitive people of all ages who yearn to discover the truth behind the many extraordinary claims of paranormal and unusual phenomena. Note that we are not connected with the similarly named (American) Skeptic Magazine or the (Australian) The Skeptic journal.
In 2005 The Skeptic received an Independent Press Awards nomination from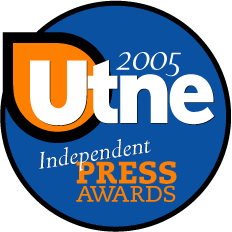 The Utne Reader (read our press release).


At the request of The British Library, as of 2008, The Skeptic website is archived on the UK Web Archiving Consortium's project to "concentrate on sites of cultural, historical and political importance." More information on the Consortium can be found at their homepage: www.webarchive.org.uk
Press contacts
The contact details below are for the magazine Editors.
Email: edit[at]skeptic.org.uk this will usually get the quickest response.
Phone: 0844 589 7402 (Please note call charges to this number can be higher than standard rate. A guide to charges can be foundhere. If unsure, please check current costs before telephoning.)
Fax: +44 20 7919 7873
Editorial enquiries and postal submissions to
The Skeptic Magazine,
The Anomalistic Psychology Research Unit,
Department of Psychology,
Goldsmiths College,
New Cross, London SE14 6NW,
United Kingdom.
Subscriptions/sample issues
Mike Hutchinson,
10 Crescent View,
Loughton,
Essex, IG10 4PZ,
United Kingdom.