The Skeptic is the UK's longest-running publication offering skeptical analysis of pseudoscience, conspiracy theory and claims of the paranormal. Founded in 1987, the magazine is now edited by Michael Marshall, Project Director of the Good Thinking Society, along with an editorial team from the Merseyside Skeptics Society. The Skeptic is supported by the Good Thinking Society.
Former Editors-in-Chief Professor Chris French, Deborah Hyde and Wendy Grossman remain involved as writers, Advisory Editors and members of the Editorial Advisory Board.
The Skeptic is a non-profit magazine which was published four times a year before moving online. Back issues are available to buy as single issues. The magazine has become an invaluable resource for journalists, teachers, psychologists, and inquisitive people of all ages who yearn to discover the truth behind the many extraordinary claims of paranormal and unusual phenomena.
Note that we are not connected with the similarly named (Australian) The Skeptic journal or (American) Skeptic Magazine.
In 2005 The Skeptic received an Independent Press Awards nomination from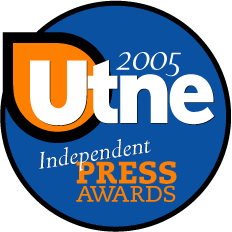 The Utne Reader.


At the request of The British Library, as of 2008, The Skeptic website is archived on the UK Web Archiving Consortium's project to "concentrate on sites of cultural, historical and political importance." More information on the Consortium can be found at their homepage: www.webarchive.org.uk