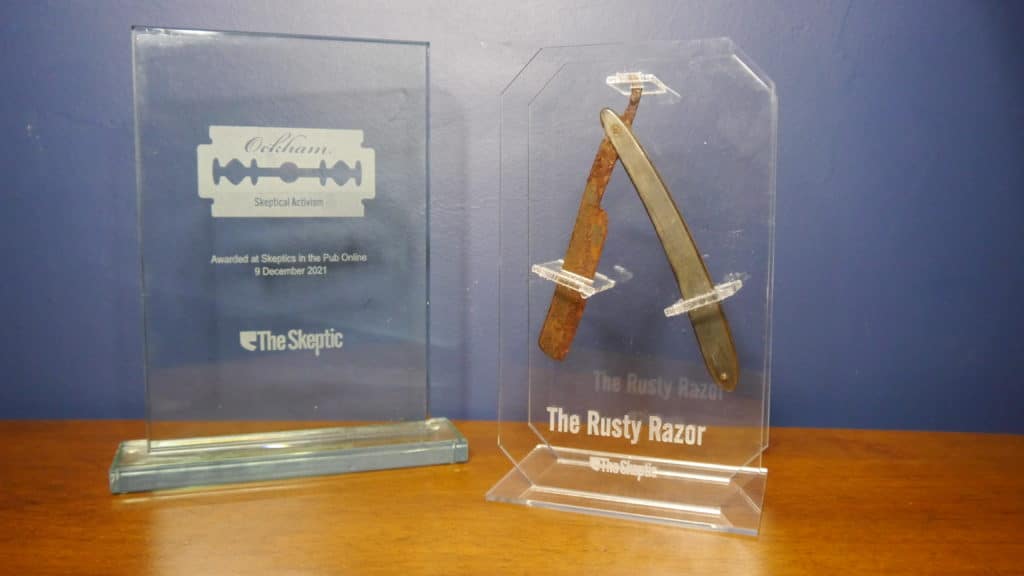 Following nominations from the public and deliberations from our editorial team, The Skeptic is proud to announce the winners of the 2021 Ockham Awards:
Ockham Award for Skeptical Activism: Dr Elisabeth Bik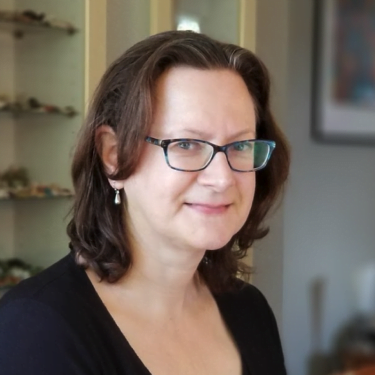 As part of her work identifying fraudulent, mistaken, and plagiarised research, Dr Bik has identified thousands of academic papers with evidence of issues including image manipulation, leading to hundreds of papers being retracted. Along with other researchers, Bik identified a potential paper mill in China that was generating academic articles with fake research for students who needed to publish an article to complete their studies.
Bik uses her public profile to train others in identifying problems with images in scientific papers as well as highlighting issues with scientific integrity and a failure of some academic journals to act promptly in investigating the tips she reports. She does so under her own name, which has opened Bik up to criticism, harassment, intimidation and even legal challenges from academics whose work has been investigated, and their die-hard fans. Earlier this year, Dr Bik was even threatened with legal action from last year's Rusty Razor recipient, Prof Didier Raoult.
The COVID-19 pandemic has shown us that scientific integrity is more important than ever and public trust in science is a vital part of public health. While that can mean raising up outstanding science wins like the vaccine development across the world in response to this pandemic, it can also mean identifying and acting on fraudulent, mistaken, plagiarised or just plain bad science.
Dr Elisabeth Bik has been working on exactly this since 2013. Her effort to manually identify image manipulation and duplications in scientific publications has been unparalleled, and her contribution to critical thinking and research integrity makes her a worthy recipient of this year's Ockham Award.
Rusty Razor Award: Dr Mike Yeadon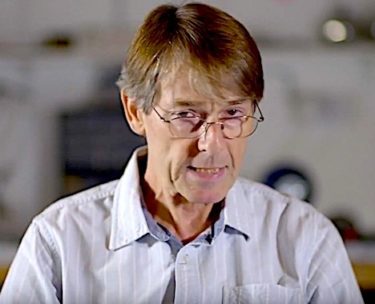 Dr Mike Yeadon is the former vice-president of Pfizer's allergy and respiratory research unit, who has since become a hero of the Covid conspiracy theorist movement for his anti-vaccination scaremongering.
Throughout the pandemic, Mike Yeadon has been a prolific source of viral misinformation, including claiming that masks have no effect on Covid spread, that lockdowns "never slow transmission", and that asymptomatic spread of COVID-19 is a lie. In an October 2020 article for the Daily Mail, Yeadon predicted there would be no second wave of COVID-19 infections, and that deaths would "fizzle out without overwhelming the NHS" – since then a further 100,000 people have died.
Once Covid vaccines became available, Yeadon's misinformation shifted to their safety and efficacy – in December 2020 he petitioned Europe's medicines regulator to halt vaccine trials, claiming it could cause infertility in women – a claim he acknowledged was not backed by scientific evidence, but which spread widely on social media. By January, 13% of unvaccinated people in the United States had heard that "COVID-19 vaccines have been shown to cause infertility." A UK-based study found that 7% of all UK adults had heard Yeadon's false claim regarding infertility.
More recently, Yeadon has stated that he believes COVID-19 vaccines are "50 times more likely" to kill children than COVID-19 itself, and that vaccines are part of a "serious attempt at mass depopulation" and they represented the "deliberate execution potentially of billions of people". Each of Yeadon's claims have been widely spread around social media sites like Twitter, Facebook and Telegram – due, in part, to the perceived credibility offered by his status as an ex-Pfizer scientist.
Dr Mike Yeadon has provided some of the most effective ammunition for the anti-vaccination movement, and for that reason he is a worthy winner of the Rusty Razor award.
Watch the awards ceremony again