Submit content / news
For the printed magazine:
This email address is being protected from spambots. You need JavaScript enabled to view it. .
For the website or news columns:
This email address is being protected from spambots. You need JavaScript enabled to view it. .
Read the submission guidelines.
Welcome to The Skeptic Magazine (UK)
Following the second Ockhams awards presentations at QED 2013, the winners of each category provided the feedback below.

Features
Flying Saucers From Moore's?
Was our most famous TV astronomer also a practical joker? On the cover, Steuart Campbell and Christopher Allan mark the recent passing of Patrick Moore.
Is your myth up for renewal this month? 
Use the handy chart to sign up for your new one with Crispian Jago's latest centrefold.
Beautiful Science
Danny Rees looks at the doomed historical attempts to quantify human allure.
The App-aritions are Coming
Hayley Stevens goes ghost-hunting with a smartphone.
The First Cut
Marianne Baker examines our attitudes to circumcision and wonders if we have a blind spot with male genital mutilation.
Sett Theory
Philip Stott tells us how culling badgers is nearly impossible.
Does stress make you fat?
Alexandra Johnstone and John Menzies pick out the science from the tabloid headlines.
The Psychology of Ghosts and Hauntings
In the latest in our Science of the Supernatural series Prof Chris French looks at Factors that might lead people to believe they had seen a ghost.
Plus all the regular features, reviews and columns from Chris French, Wendy Grossman, Michael Heap, Mark Duwe and Mark Williams.
Richard Firth-Godbehere contemplates the historical provenance and value of religious texts.
Published for The Skeptic online on 17th April 2013.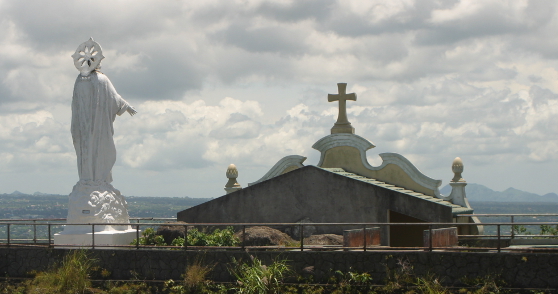 Photograph: Kevin Peters

There are a great many historians who practice religions of all flavours. Some historians jump headlong into the history of their particular faith, blending it with apologetics and philosophy. Others simply ignore their religious predilections and concentrate on other areas of history, sealing their faith in a mental box with a sign huge on the lid reading 'do not enter while studying'. I am sure this arrangement or something similar to it is found throughout all walks of academic life, but I find it particularly puzzling when I find it amongst historians. I know of many good historians who take their collection of fables as absolutely true; it is one of the most fascinating and puzzling examples of cognitive dissonance I know of.
After all, a historian is, by definition, someone who is deeply sceptical about old texts and artefacts. It is a historian's job to dust off manuscripts, wade through archives, dig things out of dark corners and not believe a word of it (unless there is some good supporting evidence, of course). Even when a historian does believe a word of it, he tempers this with a deep analysis of the text or object at hand, stripping it down in order to work out what the narrative really is, as opposed to what the text or object claims it is. In short, we historians are deeply sceptical pedants: each and every one of us. So why does pedantry, suspicion and obsessive checking, cross-checking, double checking and rechecking disappear so often in the face of a religious text? Here, I'll take a lightly meandering journey through the peripheries of the philosophy of history in order to find out if there is any validity in accepting a religious text as good source of history.
Read more: The Uncontested Word: Why do Some Historians Treat Religious Texts as Sacred?