Welcome to The Skeptic Magazine (UK)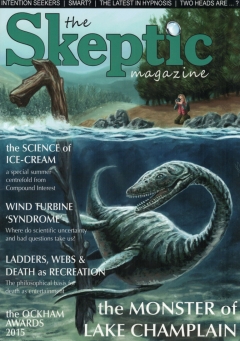 the MONSTER of LAKE CHAMPLAIN
A Nessie researcher investigates one of the USA's most enduring cryptozoological mysteries
LADDERS, WEBS & DEATH as RECREATION
Thoughts on the philosophical basis of death for entertainment
WIND TURBINE 'SYNDROME'
The unfamiliar trajectories of scientific uncertainty - what's wrong with asking bad questions?
THE OCKHAM AWARDS 2015
Hosted at QED in Manchester
CENTREFOLD
The Chemistry of Ice-Cream
Plus all the usual columns, puzzles, reviews and features.
Richard Firth-Godbehere contemplates the historical provenance and value of religious texts.
Published for The Skeptic online on 17th April 2013.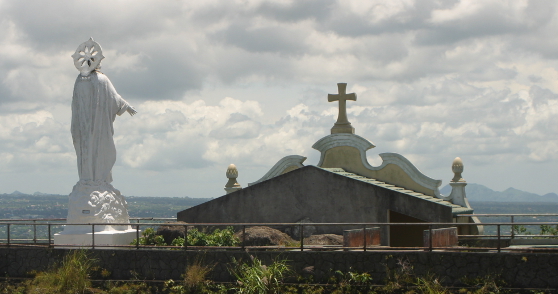 Photograph: Kevin Peters

There are a great many historians who practice religions of all flavours. Some historians jump headlong into the history of their particular faith, blending it with apologetics and philosophy. Others simply ignore their religious predilections and concentrate on other areas of history, sealing their faith in a mental box with a sign huge on the lid reading 'do not enter while studying'. I am sure this arrangement or something similar to it is found throughout all walks of academic life, but I find it particularly puzzling when I find it amongst historians. I know of many good historians who take their collection of fables as absolutely true; it is one of the most fascinating and puzzling examples of cognitive dissonance I know of.
After all, a historian is, by definition, someone who is deeply sceptical about old texts and artefacts. It is a historian's job to dust off manuscripts, wade through archives, dig things out of dark corners and not believe a word of it (unless there is some good supporting evidence, of course). Even when a historian does believe a word of it, he tempers this with a deep analysis of the text or object at hand, stripping it down in order to work out what the narrative really is, as opposed to what the text or object claims it is. In short, we historians are deeply sceptical pedants: each and every one of us. So why does pedantry, suspicion and obsessive checking, cross-checking, double checking and rechecking disappear so often in the face of a religious text? Here, I'll take a lightly meandering journey through the peripheries of the philosophy of history in order to find out if there is any validity in accepting a religious text as good source of history.
Read more: The Uncontested Word: Why do Some Historians Treat Religious Texts as Sacred?
Submit content / news
For the printed magazine:
This email address is being protected from spambots. You need JavaScript enabled to view it..
For the website or news columns:
This email address is being protected from spambots. You need JavaScript enabled to view it..
Read the submission guidelines.