General contact details

The Editors:  
Printed magazine submissions:
Online submissions/interesting news, statistics & media:
Book reviews: and
Letters:
Subscriptions:
Website problems/issues:
Press and Media enquiries should be directed to the Editors. Further information and contact details for members of the press can be found here. Postal addresses for use by the press and public are also located at the bottom of the same page.

Columnists and Authors
There are a number of regular contributors to The Skeptic Magazine, many of whom are authors and columnists in their own right. Brief details about the contributors are provided below. There are also a number of staff who do not write columns for the magazine. Details of these individuals can be found at the far bottom.

Deborah Hyde
lives in West London. For many years she worked in collectibles distribution, which involved spending a few years in New York – a city she still regards as a second home. She started to coordinate and production-manage for film and TV makeup and creature effects departments in the '90s, and still works in the industry, today mainly in set-construction. One of her fondest memories is getting caught in the middle of a power-cut in an abandoned hospital, surrounded by half-finished zombies.
Deborah has been interested in the supernatural ever sin
ce she can remember which she attributes to having spent too much time with mad aunties. Belief turned to analysis when she discovered The Black Arts by Richard Cavendish, and she has been making good progress as a godless heathen ever since.
She writes, speaks, and appears on
media to discuss the belief in the malign supernatural (somebody else can do the angels and the fairy-godmothers), usually employing insights and context from history and psychology.
She became Editor-in-C
hief of The Skeptic in 2012.
Interesting factoid: Deborah played a leaf in the Devil's Snare plant on Harry Potter and the Philosopher's Stone.
@jourdemayne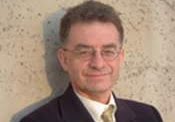 Chris French is a Special Advisor and former Editor-in-Chief of The Skeptic. He also writes the Reasonable Doubt column.
Email:

Chris has co-edited the magazine since 2001 with, in chronological order, Kate Holden, Julia Nunn, Victoria Hamilton and Lindsay Kallis. He also heads the Anomalistic Psychology Research Unit at Goldsmiths, University of London, where he is a Professor of Psychology. Although he has published over a hundred scientific papers and chapters covering a wide range of topics within psychology, for the last decade or so his major focus of research has been the psychology of paranormal beliefs and ostensibly paranormal experiences.
He often appears on TV and radio programmes offering a sceptical perspective on paranormal and related claims and has recently started writing a regular column for the Guardian's online science pages. He lives in Greenwich with his wife, two of his three wonderful daughters, his sister-in-law, his nephew, two cats and a guinea pig.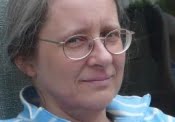 Wendy M Grossman writes the Skeptic at Large column and is the founding Editor of The Skeptic.
Wendy is the founder and former editor of The Skeptic. Her web site is at www.pelicancrossing.net. She founded the magazine in 1987 but has also written for Scientific American and the Daily Telegraph. You can also find her work in New Scientist, Wired, and Wired News. She was a columnist for Internet Today from July 1996 until it closed in April 1997. She edited an anthology of interviews with leading computer industry figures taken from the pages of leading British computer magazine Personal Computer World called Remembering the Future, which was released in January 1997 by Springer Verlag.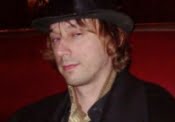 Mark Duwe writes the Galileo's Doughnuts column and designed the previous web template for The Skeptic.
Mark is a web designer working mostly in advertising, but also teaches astronomy at evening class. He's a qualified homoeopath (he didn't take the final exam and passed with flying colours) and thinks reality is good enough without having to invent stuff.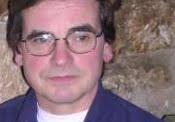 Mike Heap writes the Through a Glass Darkly column.
Mike is a clinical and a forensic psychologist and the Chairman/Secretary and a founder member of ASKE, the Association for Skeptical Enquiry – a society for people from all walks of life who wish to promote rational thinking and enquiry, particularly concerning unusual phenomena, and who are opposed to the proliferation and misuse of irrational and unscientific ideas and practices. Mike is Editor of ASKE's quarterly newsletter Skeptical Adversaria and its annual magazine Skeptical Intelligencer.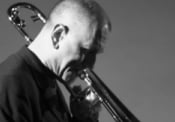 Paul Taylor
is the Book Reviews Editor.
Email:
Paul is a professional musician. When he is not on the road with various jazz and Latin bands, he is developing and promoting two of his own inventions: The Blowpipes Trombone Trio, and trombone poetry, a solo project.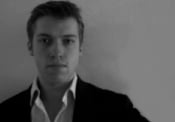 Mark Williams is a Deputy Editor and one of the webmasters for The Skeptic. He also writes the Hits and Misses and Skeptical Stats columns.
Email:
Mark's passion for scepticism and the paranormal developed through work in the APRU with Chris French. Mark holds an active interest in mentalism having studied the field for nearly a decade both as an aspiring performer and as an individual interested in the evolution and techniques used within deceptive or fraudulent psychic displays.

Details of other contributors and staff
Deborah Hyde is the Editor-in-Chief. (Email: )
Robert Brotherton is a Deputy Editor. (Email: )
Jon Wainwright is a Deputy Editor. (Email: )
Mike Hutchinson is the Subscriptions Manager. (Email: )
Phil McKerracher is the Webmaster Supreme. (Email: )
Neil Davies produces caricatures and magazine covers, and works as a freelance artist.
Andrew Endersby is a regular cartoonist for the magazine contributing the 'ndb' cartoons.
Hilary Evans supplies exclusive images from the Mary Evans Picture LIbrary.
Cyril Howard is a Special Consultant.
Toby Howard is a Book Reviews Editor.
Tim Pearce is a regular cartoonist for the magazine contributing the illustrations for the Hits and Misses column.
Sid Rodrigues is the Skeptics in the Pub Manager. (Email: )
Donald Rooum is a regular cartoonist for the magazine contributing the Sprite cartoons.