Getting to the elite levels in sport doesn't come easily. Natural talent just isn't enough. Opportunity, support, finance, dedication, hard work, diet, single-mindedness, genetics, and a sprinkling of luck all play their part too. With such a focus on physical prowess, there's a lazy stereotype showered across the media that such people are somehow lacking in terms of intelligence. This is of course untrue, but there are certainly more than a few examples of where our sporting heroes have scored an own-goal when it comes to common sense.
Con-succussion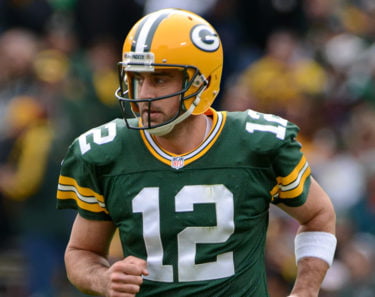 The current poster child of sporting pseudoscience is Green Bay Packers' quarterback, Aaron Rodgers. A truly gifted player, high in the all-time rankings both in performance and in alphabetical order, he was previously considered to be smarter than the average Chicago Bear. With a winning performance on celebrity Jeopardy, an excellent memory, and the subject of many a media piece about his intelligence, he's perhaps the last person you'd expect to rely on homeopathic 'immunisation' instead of a Covid vaccine, or to seek medical advice from Joe Rogan. Unfortunately, it appears he's doubled down on his stance after being found out.
Considering the fame and fortune that's for the taking, it's somewhat surprising to see how rife pseudoscience is in the upper echelons of the sporting world. Thankfully, many of the other examples we see are considerably more benign than Rodgers' dangerous antivaccination stance, and frequently more entertaining too. With that in mind, here are some others languishing near the relegation zone of the critical thinking table.
Sweet FA Cupping
Michael Phelps is the most decorated Olympian of all time. As the holder of so many winning tickets in the genetic lottery, it's surprising that proponents of Intelligent Design don't point to him as evidence of God's work. Time catches up on all of us though, and at his final Olympics in 2016 he was still an incredible athlete, but perhaps just edging past his prime. As such, it may have been tempting to try any little thing to keep him afloat against his younger, upcoming opponents. No real surprise then that he hit the headlines when pictures of him in action looked like he'd just lost a fight with Henry the Hoover.
The strange bruises on his body however were deliberate, and were the tell-tale sign of Cupping Therapy, an alternative medicine treatment which involves creating localized suction using heated cups, or a suction pump. The health claims from practitioners are as wide-ranging as they are implausible. In terms of sporting benefits, it's generally touted as helping muscle recovery and alleviating inflammation, but there's little or no evidence of effectiveness for any of the claims (as discussed in Trick or Treatment, by Simon Singh and Edzard Ernst).
Unfortunately, the butterfly effect of being associated with such a decorated athlete was a huge spike in interest (check out Google trends and you'll be in no doubt where August 2016 is on the time line), and cupping therapy was lapped up by celebrities of a certain type, including Jennifer Aniston, Gwyneth Paltrow (of course), and even Justin Bieber (pro-tip: for safety's sake, use a private browser window if you're going to search for 'cupping Justin Bieber'). Phelps won more medals that year than many get in their entire career. Perhaps he would have been even quicker if his body wasn't busy repairing unnecessary bruises.
Emu-later … or Ostrich of the Imagination … or Professional Fowl
Paula Radcliffe is best known amongst sports fans as one of Britain's most successful long distance runners. She's also best known amongst non-sports fans as the runner that had to make an unscheduled and very public toilet stop during the 2005 London Marathon. Her career misfortunes were not limited to emergency evacuations though. Back in 2003 during a training session she was hit by a cyclist, which resulted in a dislocated jaw, whiplash, and injuries to her shoulders, knees and hip. As well as seeking conventional treatment, Radcliffe's physio Gerard Hart took the unusual step of treating the wounds with Emu oil.
Apparently popular down under (no, I mean Australia), Emu farming is a multi-million-dollar industry, and the product is used as a massage oil, with claims of increasing blood flow and reducing inflammation. The promising anecdotes of proponents appear to be less than accurate though, as Edzard Ernst has previously highlighted:
We have found no evidence that emu oil helps heal cuts. But sportspeople are very sensitive people and if they have a belief that a remedy helps them, then as long as it does not have any adverse side effects, that is a benefit in itself.
Rod Hull was unavailable for comment.
So fu-kinesio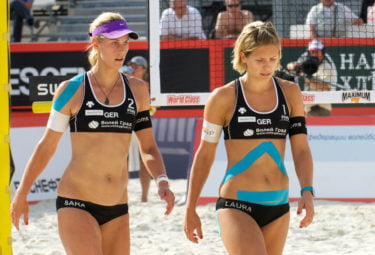 Eight years and two Olympic games before Michael Phelps took gold in promoting pseudoscience, there was another, much more calculated spike in Google searches. On this occasion the culprit was Kinesio Tape, and to give their brand global advertising at the highest level the company donated 50,000 rolls of their product to over fifty countries competing at the games.
In attempt to distance itself from regular (and considerably cheaper) strapping tape, proponents of Kinesio tape claim that it "alleviated discomfort and facilitated lymphatic drainage by microscopically lifting the skin". The alleged (and biologically implausible) lifting effect of the tape was said to alleviate inflammation and allows more effective flow of blood. Once again, evidence of effectiveness is scant (over and above the regular benefits of taping up injuries), and there has even been successful legal action against the manufacturer for misleading customers.
Lawsuits aside though, the damage was done, and no amount of tape can alleviate that. There was even more exposure at the 2012 Olympics, and the tape has been spotted on such luminaries as David Beckham, Cristiano Ronaldo, Novak Djokovic (more on him later), Serena Williams, and Mario Balotelli. Looks like we're stuck with it.
A wrist-ed development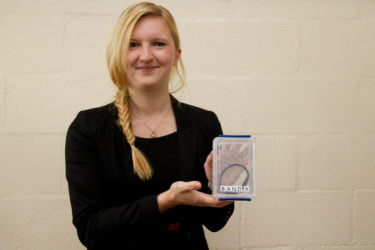 In the late 2000s and early 2010s a strange propensity for rubber bracelets swept through the sporting world. Superstars such as David Beckham (yes, him again), Cristiano Ronaldo (yes, him again too), Shaquille O'Neal, and many others were all snapped sporting them when in action. The best known brand of these products was Power Balance, and they made the most of their fame, even being named as CNBC's Sports Product of the Year . They claim to use "holographic technology" to "resonate with and respond to the natural energy field of the body", and increase sporting ability.
In reality, there appears to be little happening, and proponents demonstrating them appear to be using well-known applied kinesiology techniques to imply an effect. At the risk of getting repetitive brain injury, once again it must be stressed that the evidence of effectiveness is once again weak / non-existent. Even our very own Editor and his colleagues at the Merseyside Skeptics tested out a similar product back in 2012, with predictably unspectacular results (although seeing their fresh young faces makes viewing worthwhile).
No-vax Djokovic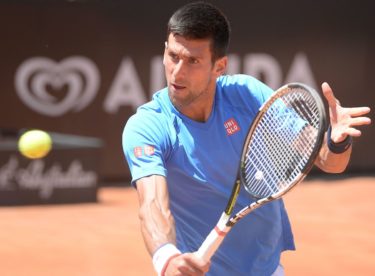 Despite being one of the most successful male tennis players of all time, Novak Djokovic has proven time and again that his true calling is courting pseudoscience. As mentioned earlier, he's been seen more than a few times decked out in Kinesio Tape, but it gets worse. As part of his web series "The Self Mastery Project" he's served up strange theories about human emotions changing the molecular composition of water, and recently formed a mixed-troubles partnership with peddler of herbal supplements Chervin Jafarieh. Elsewhere, his services to the antivaccination movement continue to cause harm and potentially impede his ability to compete, and in what appears to be a match made in heaven, his wife Jelena has also courted controversy by spreading 5G Corona Virus conspiracy theories.
One great mystery is why none of his opponents have ever attempted to take advantage of his beliefs. Considering he's convinced that he becomes weaker in the mere presence of gluten, Andy Murray could have been covering himself in breadcrumbs for the pre-match handshake. New brawls please!
Also wrang-s
The list of bizarre treatments goes on and on, and so does the roll of dishonour.
It's clear that wherever there's someone in the sporting world desperate to get ahead (or stay there), and wealthy enough not to have to worry about the cost, there will always be someone close at hand to offer them some quackery. It could be a fame and fortune hungry charlatan, or just a well-meaning but misguided physio. In isolation it's mostly harmless, but as we've seen there can be a knock-on effect which, as always, results in harm to the public and their wallets.
If you're feeling worn out after ploughing through all of this article and need of refreshment, then make sure your choice of sports drink is a careful one!