Qualified food scientist and dietician Ann Reardon started How to Cook That in 2011 while nursing her third son, and 700 million views later she's still going strong. Her videos typically show you how to create fairly elaborate, beautiful cakes and other indulgent desserts.
So why does this uber-successful cookery YouTuber merit your skeptical eyeball-time?
Nestled between the clips explaining how to build a Minecraft cake village and how to create your own 3D Spongebob Squarepants cake are a series of videos debunking other popular YouTube and Facebook viral cooking channels.
You'll probably have seen one of these viral cooking shows shared on Facebook, even if you hadn't realised it; they feature frankly ludicrous recipes created in an artful fashion, then sped up to create viral content. Think cake frosting made from ice-cream, burger buns made from sweet potatoes (but no baking powder), cakes made from Oreos (but neither eggs nor baking powder) and ridiculously constructed savoury meals that somehow cook evenly and always emerge unscathed, despite bizarre one-tin cooking methods.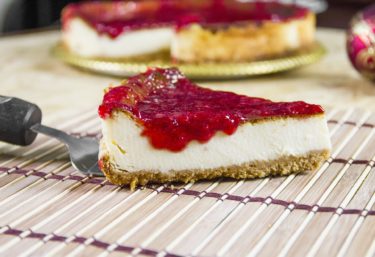 While it is no great surprise that you can't actually cook a perfect cheesecake in a slow-cooker using two strips of baking paper but no base-board, or make tasty meringues in a microwave, it is certainly misleading and likely to lead to a lot of frustrated wannabe chefs, who will blame themselves when they can't create the impossible.
More alarming, given the very young audience for these sort of viral channels, they also include clips showing you how to remove colour from strawberries – using bleach! – and how to create a cake-topper using a whisk and melted Werther's Originals, which it turns out you probably shouldn't attempt unless you want severe burns.
Ann Reardon's husband, Dave, assists her in testing out the creations made using these dodgy recipes, and his expressions tell you everything you need to know about their success. She has also looked more closely into the creators of these viral videos, and of course the inadequate response of hosts such as YouTube.
Reardon adamantly encourages her viewers to think critically before trying to emulate a recipe they found online – I would think she's flying the flag for critical thinking (albeit on food-related matters) to more non-skeptics than almost any skepticism-focused YouTube channel.
She also seems to be an enthusiastic Christian – a reminder that we should welcome critical thinking wherever we can find it.