It is with great sadness that we report the death of Hilary Evans, who passed away on 27 July 2011. As readers of The Skeptic will know, Hilary was the co-proprietor of the Mary Evans Picture Library in Blackheath which he founded with his wife, Mary, in 1964.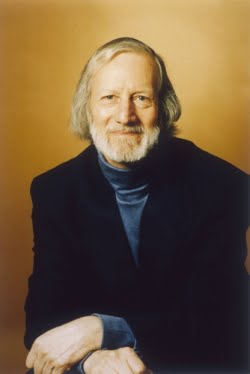 Mary, a long-time sufferer from Alzheimer's disease, died on 29 June 2010, shortly after The Skeptic ran an essay competition in her honour on the topic of religious belief and delusion.
As well as running the internationally renowned Mary Evans Picture Library, Hilary also found time to write 16 critically acclaimed (and often beautifully illustrated) books on UFOs, visions and other apparitional encounters as well as three novels, 15 books on art, illustration, and picture librarianship, and seven books on social history. His 2009 book, Outbreak, co-written with sociologist Robert Bartholomew, looks set to become the definitive reference work of our age on bizarre collective delusions and mass hysteria. His final book, Sliders, published in 2010, looked at the phenomenon of street light interference.
Hilary was always a generous friend to The Skeptic. Readers cannot fail to have noticed that many of the images in the magazine are supplied by the Mary Evans Picture Library. As from our July issue back in 1992, his Paranormal Picture Gallery has graced the second page of every single issue with a striking image from the picture library along with a paragraph of commentary from Hilary. The only exception is the issue that is currently being printed for which I acted as a guest contributor as Hilary's health was failing.
On a personal note, I would like to add that Hilary Evans was also quite simply a very nice man. I feel honoured to have known him.
Wendy M. Grossman adds:
Flickr has made us rather casual about images. To Hilary, they were sources of knowledge about the culture they represented.
In researching Hilary's obituary for The Guardian, I discovered what many other people already knew: that The Skeptic represented only one aspect of his interest in the paranormal. He joined the Society for Psychical Research in the late 1960s and served on its council for a number of years. He was also a member of BUFORA and the Folklore Society. The organisation he co-founded in 1981, the Association for the Scientific Study of Anomalous Phenomena, which will celebrate its 30th anniversary with a conference in Bath in September.
Dave Wood, ASSAP's current chairman, says Hilary was one of the first modern researchers "to actively recognise that anomalous phenomena (such as hauntings, UFOs, other apparitions) should not be investigated in isolation but together". This bent of Hilary's extended vertically through time as well as horizontally across phenomena. As a folksinger myself, I appreciated Hilary's knowledge of folklore, which led him to understand phenomena such as fairies and extraterrestrials as manifestations of different eras but with common roots in human psychology.
Writing last week, John Rimmer, editor of Magonia (http://pelicanist.blogspot.com), called him UFOlogy's philosopher, and praised his "huge, and hugely beneficial influence on the development of a rational and inclusive form of UFO research in Britain". As Rimmer says there, Hilary was one of those rare individuals – like Robert Morris – who is respected by all sides. I wish I had gotten to know him better.