Submit content / news
For the printed magazine:

This email address is being protected from spambots. You need JavaScript enabled to view it.
.
For the website or news columns:
This email address is being protected from spambots. You need JavaScript enabled to view it.
.
Read the
submission guidelines
.
Photographer Kelly Haddow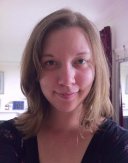 has captured some of the most individual and iconic scenes from high-profile sceptical events in the UK. Her contributions to the magazine (some of which are shown below) include outstanding stills from An Evening with James Randi and Friends, The Amaz!ng Meeting: London and the 10:23 Campaign's homeopathic overdose. Remarkably unassuming for a photographer with her talent, Kelly's portraits show impeccable timing and an anticipation of her subjects. Her photographs have also appeared in major national and international publications.