Dutch microbiologist and scientific integrity consultant Dr Elisabeth Bik has today been named the 2021 recipient of the Ockham Award for Skeptical Activism.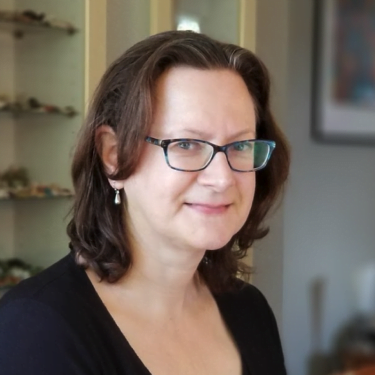 As part of her work identifying fraudulent, mistaken, and plagiarised research, Dr Bik has identified thousands of academic papers with evidence of issues including image manipulation, leading to hundreds of papers being retracted. Along with other researchers, Bik identified a potential paper mill in China that was generating academic articles with fake research for students who needed to publish an article to complete their studies.
Bik uses her public profile to train others in identifying problems with images in scientific papers as well as highlighting issues with scientific integrity and a failure of some academic journals to act promptly in investigating the tips she reports. She does so under her own name, which has opened Bik up to criticism, harassment, intimidation and even legal challenges from academics whose work has been investigated, and their die-hard fans. Earlier this year, Dr Bik was even threatened with legal action from last year's Rusty Razor recipient, Prof Didier Raoult.
Michael Marshall said: "The COVID-19 pandemic has shown us that scientific integrity is more important than ever and public trust in science is a vital part of public health. While that can mean raising up outstanding science wins like the vaccine development across the world in response to this pandemic, it can also mean identifying and acting on fraudulent, mistaken, plagiarised or just plain bad science.
"Dr Elisabeth Bik has been working on exactly this since 2013. Her effort to manually identify image manipulation and duplications in scientific publications has been unparalleled, and her contribution to critical thinking and research integrity makes her a worthy recipient of this year's Ockham Award."
The 2021 Rusty Razor award for pseudoscience went to former Pfizer research scientist turned anti-vaxxer Dr Mike Yeadon, for his relentless promotion of COVID-19 and anti-vaxx misinformation.
Watch the awards ceremony again