In Part 1 of what was intended to be a two-part article, I described how the Satanic Panic back in the 1980s had led to a widespread outbreak of false accusations of horrendous abuse with terrible consequences. In Part 2, I considered the question of whether another Satanic Panic could ever happen. Contrary to earlier claims that the so-called "Memory Wars" were over and that no one took such concepts as repression and multiple identity disorder seriously any more, I highlighted evidence that such concepts were alive and well in some areas of academia as well as in clinical and legal contexts. In what I hope will be the third and final part of my "two-part article", I will give a brief overview of evidence from multiple sources showing that, in fact, the Satanic Panic never really went away.
In an excellent Vox article titled "Why Satanic Panic never really ended", Aja Romano points out that in the US, despite the Justice Department thoroughly debunking "the myth of the satanic ritual abuse cult" in 1992, many of those who had been convicted of such abuse subsequently served many years in prison – and in some cases, they have yet to be released.
Cuban immigrant Frank Fuster was sentenced to six consecutive life terms for allegedly molesting eight children at the height of the 1980s hysteria over alleged sexual abuse in day-care centres. There was no physical evidence to support the allegations and the testimony against Fuster was obtained using coercive questioning of children. Fuster has been in prison for over 35 years and will not be eligible for parole until 2134.
In North Carolina, 72-year-old Patrick Figured is still imprisoned having been convicted in 1992 of ritualistic abuse, again on the basis of coerced allegations. In Ohio, 63-year-old Joseph Allen is still serving time, having been convicted in 1994 of ritualistic child abuse. His co-defendant, whom he had never even met, was subsequently exonerated.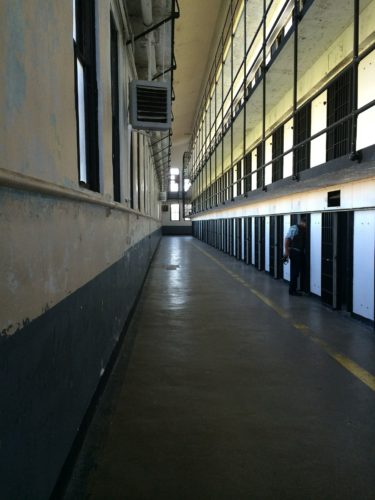 In other similar cases described by Romano, convictions were ultimately, if belatedly, quashed. Three members of the Amirault family in Massachusetts were convicted in 1984. One defendant was paroled in 1999 and another in 2004. The third died of cancer in prison in 1997, a year before she was exonerated. In the case of the San Antonio Four, four young gay women were wrongly convicted of child molestation in the context of satanic hysteria and rampant homophobia. Each spent 15 years in prison before having their convictions overturned in 2015. The case of the West Memphis Three involved the wrongful conviction of three teenage boys on horrific charges of sexually assaulting and murdering three young children. There was no physical evidence to support the accusations which appear to have been mainly based upon the teenagers' Goth lifestyles and rumours that they were Satanists. They were ultimately released in 2011 after each having served 18 years in prison.
Many other cases could be cited but I hope that the point has been made. In all of these cases and more, convictions were not overturned until many years after official recognition that the Satanic Panic hysteria had no basis in reality.
It is hard to estimate how much support the QAnon movement actually has amongst the US electorate but it is clear that the widespread media coverage that these far-right extremists currently enjoy (including articles like this one, of course) will ensure that their ideas are in the public consciousness for some time to come. Central amongst these ideas is that Satanic abuse is real. This time round the perpetrators are not the staff in day-care centres but prominent Democrat politicians and their high-profile celebrity supporters. The parallels between the current crop of QAnon believers and their 1980s counterparts are obvious, not least the fact that both groups see themselves as heroically battling against ultimate evil.
I would hate to give the impression that such hysteria is only a problem for our transatlantic cousins. Over the years, I have written a few articles for the Guardian and elsewhere on the topic of false memories. For example, in 2010 I criticised the Rev Pearl Luxon, at that time the safeguarding adviser to the Church of England, for her assertion that "there is no such thing as false memory". In 2012, I criticised the self-styled "Committee on Ritual Abuse" for misleadingly trying to claim that the solid evidence of harm done by the practice of brutal exorcism rituals performed upon children in the UK somehow offered support for unfounded claims of Satanic abuse. In 2014, I questioned the claims of two Scottish charities, Break the Silence and Izzy's Promise, that Satanic abuse was rife in Scotland and that it had been for decades. It is worth remembering in this context that the Satanic Panic of the 1980s really took off in 1980s following similar claims by the NSPCC.
As a further example, in 2019, 74-year-old Sabine McNeill was jailed for nine years having been convicted of four counts of harassment and six counts of breaching a restraining order. She was described by Judge Sally Cahill, QC, as being "arrogant, malicious, evil and manipulative". McNeill had, for several years, led a campaign alleging that Satanic ritual abuse was taking place at a primary school in Hampstead. Needless to say, the claims were totally without foundation, but they provide a good illustration of how totally ludicrous such claims can be and yet still be accepted by significant numbers of people. According to McNeill, the abusers would sacrifice babies, drink their blood and dance around wearing their skulls on parts of their bodies. The babies would be put to sleep by injecting them (allegedly, it was the school nurse who performed the injections), then their throats would be cut. The babies would be cooked in the local McDonalds, which is where the rituals would be carried out on Mondays and Fridays. The babies' flesh would be eaten on Saturdays.
These allegations may sound preposterous – and indeed, they are – but nevertheless McNeill's hate campaign ruined the lives of four innocent mothers and their families. In the words of Judge Sally Cahill, QC:
The direct consequence of your actions is that for the four families concerned you have ruined all normal family life. Their children have been unable to attend school normally, and are either home schooled or have to carry tracking devices and alarms. The families have escape routes planed in case of attack, mothers have slept on the floors of their children's bedrooms to protect them. They have had to move home; they have had businesses ruined as a result of being unable to have an online profile. As if that is not bad enough, for the children they will never, as things stand at the moment, be able to go online and put in their own names without seeing the vile filth that you [McNeill] have peddled over a period of years.
This particular scare began when two young children claimed that they had been victims of abuse at the hands of a Satanic paedophile ring with more than 100 members. The leader of the cult was said to be the children's own father. The police investigated the allegations and it quickly became apparent that the children had been forced to make up the allegations by their mother, Ella Draper, and her then-partner, Abraham Christie. Apparently, the pair had coerced the children, using threats and physical violence, and then recorded their allegations.
Despite the allegations being dismissed as "baseless" by Mrs Justice Pauffley in March 2015 in a written ruling on care proceedings, the mobile footage of the children making the allegations was uploaded to the internet and viewed hundreds of thousands of times. Numerous websites appeared supporting the discredited claims of Satanic abuse. Verbal abuse, and even death threats, continued to be directed at the children's father despite the complete lack of evidence to support the original allegations.
It appears that, despite their claims to only be interested in "protecting the children", far too many people are only too keen for sordid claims of the most extreme forms of abuse to be true, no matter how shoddy the evidence.