Earlier this week, following a lengthy consultation, the National Institute for Health and Care Excellence (NICE) published new guidelines on chronic pain in over 16s. In the new guidelines, NICE – the body who set guidelines for what treatments the NHS should offer – made some recommendations for people whose chronic pain has no known cause. These recommendations include:
Acupuncture: "consider a single course of acupuncture or dry needling, within a traditional Chinese or Western acupuncture system"
Chronic pain is pain that causes distress or disability and lasts more than 3 months with no known underlying cause. NICE's recommendations follow a classification from the most up to date version of the World Health Organization's International Classification of Diseases (ICD-11) which defines it this way:
"Chronic primary pain is chronic pain in one or more anatomical regions that is characterised by significant emotional distress (anxiety, anger/frustration or depressed mood) or functional disability (interference in daily life activities and reduced participation in social roles). Chronic primary pain is multifactorial: biological, psychological and social factors contribute to the pain syndrome. The diagnosis is appropriate independently of identified biological or psychological contributors unless another diagnosis would better account for the presenting symptoms."
The prevalence of chronic pain on the whole, and specifically of chronic primary pain, is hard to pin down for multiple reasons. Firstly, it is not always clear what terminology we are using when we refer to different conditions that are associated with pain – deciding which conditions constitute chronic primary pain and which are secondary chronic pain is not always clear cut. Additionally, medical bias, lack of resources and lack of awareness often lead to long delays in diagnosis. What we do know is that chronic pain affects women more than men and that medical bias relating to women, especially women from minority backgrounds, is prevalent.
The Good
So, what are the positive aspects of this recommendation?
There are a few as far as I can see. Firstly, NICE are attempting to offer guidance for person-centred assessment suggesting that doctors should "identify factors contributing to the pain and how the pain affects the persons life" with a focus on "enabling patients to actively participate in their care including communication, information and shared decision making". This might seem like stating the obvious, but with a historic tendency of doctors to focus on a more top-down, prescriptivist approach, codifying this element of diagnostics is valuable especially when it comes to conditions associated with disability.
It also codifies responses to some common experiences of people who live with chronic pain, including explicitly stating "when communicating normal or negative test results, be sensitive to the risk of invalidating the person's experience of chronic pain".
NICE's news article on the new recommendations say the "guideline emphasises the need for shared decision making, putting patients at the centre of their care, and fostering a collaborative, supportive relationship between patients and healthcare professionals. It highlights the importance of healthcare professionals gaining an understanding of how a person's life affects their pain and how pain affects their life, including their work and leisure time, relationships with family and friends, and sleep."
The approach of putting patients at the centre of their own care is a crucial part of supporting people with chronic health conditions who might previously have been subject to medical bias and lack of adequate support.
There are, however, some major downsides to the guidance and associated news coverage.
The Bad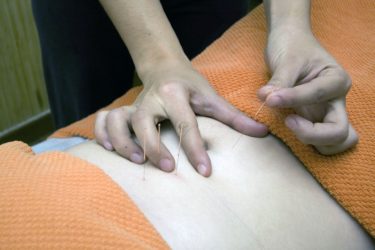 First is the recommendation of acupuncture – there is no good evidence that acupuncture is valuable for people with any health condition and including this in a recommendation completely undermines NICE's claim that their recommendations are evidence based. In their evidence review NICE considered a number of studies relating to the use of acupuncture in chronic pain, but the vast majority of those studies were deemed low or very low quality by NICE themselves – in fact, not a single study was considered to be of good quality.
They go on to recommend that acupuncture should be "delivered by a band 7 (equivalent or lower) healthcare professional with appropriate training" or "delivered by another healthcare professional with appropriate training and/or in another setting for equivalent or lower cost" without consideration that this legitimises acupuncture from the wider alternative medicine community, and that it might put patients at risk of harm from unregulated practitioners, potentially exposing patients to the promotion of other alternative therapies that might put them in harm's way.
The second issue is a little more nuanced. The new guidelines also offer recommendations for other forms of treatment:
Exercise: "encourage people with chronic primary pain to remain physically active for longer-term general health benefits"
Psychological therapy: "consider acceptance and commitment therapy (ACT) or cognitive behavioural therapy (CBT) for pain"
Pharmacological management: "consider an antidepressant [as] off-label use". "Do not initiate[:] antiepileptic drugs, antipsychotic drugs, benzodiazepines, corticosteroid trigger point injections, ketamine, local anaesthetics, non-steroidal anti-inflammatory drugs, opioids, paracetamol"
On the evidence alone, I don't entirely disagree with the recommendations of NICE to offer exercise, psychological therapy and to adjust the types of pharmacological agents that are given. Broadly, the evidence suggests that many painkillers either don't have evidence of clinical efficacy for primary chronic pain or have evidence of low clinical efficacy for primary chronic pain. Similarly, exercise and psychological therapy have good evidence of value for people with primary chronic pain. But it's not as simple as "exercise more and have therapy" because many people with chronic pain are not able to exercise, and access to therapy that is tailored to chronic pain is limited. Guidance on exercise needs to be tailored to the individual, considering their specific abilities, and this can require evidence-based medical supervision on how to exercise without causing increased pain or injury. You might even need painkillers in order to get through an exercise plan until you build up some strength.
This guidance comes within a wider a context and that context is one where those with chronic pain are routinely dismissed, given poor advice, overlooked and misdiagnosed. Even if a patient does get adequate support from a healthcare professional for their chronic pain, a lack of resources means many people do not have access to the sort of treatment that combines exercise and psychological therapy with education and support on how to manage chronic pain conditions. Waiting lists for CBT can be over a year long and many therapists do not have specialist understanding of how to apply their work to people with chronic pain.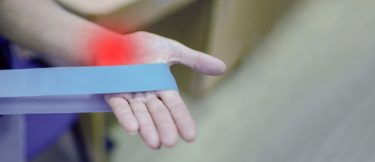 I know how hard it is to get good, evidence-based treatment for chronic pain. When I was in my mid-twenties, ten years after symptom presentation and over five years after diagnosis, I was given the opportunity to attend a Pain Management Programme that really looked to use the evidence to help treat people with chronic pain. This was a course that I attended for a full day, once a week for several weeks.
This programme was an educational programme for people with chronic pain that combined CBT, physiotherapy and education on how chronic pain really works. They didn't tell me to stop taking my painkillers, but they did explain why painkillers often don't help for chronic pain. They didn't tell me to do more exercise, but they did give me a gentle exercise plan that would help me build up my strength in a gradual guided way, with tips for how best to manage flare ups and how to pace. They didn't tell me the pain was all in my head, but they did explain how long-term pain modifies neural pathways in the brain and makes the pain worse even when there's no physical explanation for it. They didn't tell me to try alternative therapies, but they did explain that some people find those things helpful – they explained there was no evidence for it but if it helped for you it was ok to try.
In short, the course armed me with evidence, education, psychological support, physical support and a better understanding of the medication I was taking. They helped me build a suite of personalised tools based in evidence to help manage my own pain, and they put me back in control. But this sort of thing isn't available for everyone. And in the meantime, if people have chronic pain that causes emotional distress and/or is disabling, we should be offering them anything that helps, even if it only helps a little bit or even if it only helps in a small number of patients. Sometimes that is going to mean painkillers. People who try painkillers for chronic pain are unlikely to keep taking the painkillers if they don't help their pain.
The final issue I have with this new guidance is with how it has been communicated. NICE released an article which said:
"The guideline makes recommendations for treatments that have been shown to be effective in managing chronic primary pain. These include exercise programmes and the psychological therapies CBT and acceptance and commitment therapy (ACT). Acupuncture is also recommended as an option.

"People with chronic primary pain should not be started on commonly used drugs including paracetamol, non-steroidal anti-inflammatory drugs, benzodiazepines or opioids. This is because there is little or no evidence that they make any difference to people's quality of life, pain or psychological distress, but they can cause harm, including possible addiction."
And this is what much of the news coverage reported on. An article in The Guardian reported:
"People suffering from chronic pain that has no known cause should not be prescribed painkillers, the medicines watchdog has announced, recommending such patients be offered exercise, talking therapies and acupuncture instead."
When there is already such stigma around disability – particularly disability concerning chronic health conditions that cause symptoms including chronic pain – it is really dehumanising to pronounce that people with chronic pain shouldn't take painkillers and should try exercise instead. It does the opposite of what NICE claim to want to do – it removes patient decision making and makes the conversation paternalistic and patronising.