Weekly News and Blog Roundup
If you're easily offended by extreme stupidity then this week's roundup is not for you. You're not? How about homophobia? Thought so. Find out what you might be paying for the Pope to preach, as well as the latest on Andrew Wakefield, Jodie Kidd's insight into alternative therapies and more.
Pope Benedict Attacks Government Over Equality Bill
The British taxpayer is to fork out an estimated £20m for this year's upcoming visit from Pope Benedict, during which time he has indicated that he will be spewing anti-homosexual ramblings. In fear that a *gasp* gay person or *holy trans-phobia Batman* transsexual might one day take a high position within the catholic church, the Pope has recently attacked the UK's Equality Bill, stating that it "violates the natural law upon which the equality of all human beings is grounded." Huh?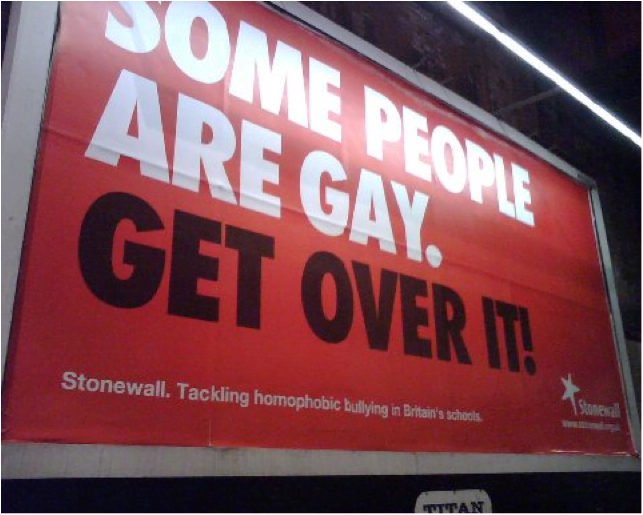 Sign up to the 'Make the Pope Pay' petition here.
Vegetarianism is not for Sissies
It turns out that philosophy isn't just for pretentious, pipe smoking students, who host dinner parties only to discuss whether or not the table they are sat at is really there. This week I stumbled across a discussion between Richard Dawkins and professional philosopher Peter Singer, who between them lay out the highly logical argument that if you 'believe' in the Theory of Evolution it is immoral for you to eat meat. Admittedly this is not a new interview, but if I who thought I had seen every online clip of Professor Dawkins had not seen it, I can only assume that neither have many others. It is well worth watching and highly thought provoking.
I Believe in Miracles
This week BBC3 brought us another uncompromising work of journalistic scrutiny, this time on the subject of alternative therapies and presented by the former model Jodie Kidd. In it, Jodie guides us through the world of woo, all the while relating back to her own positive experiences with crystal therapy. One of my personal favourite arguments spouted in the program is from a "NASA scientist and shaman" who explains that "everything is made of atoms, atoms are made of energy and energy is consciousness." Sold! To that man in the tinfoil hat!
Watch the full program here. Unfortunately, this video is available to UK residents only.
Ask Oscar
I hope that title means something to someone out there. It was the name of a great children's trilogy on water, light and air that I watched when I was a kid, and I've just found out that the scientist mole's voice was in fact that of Bill Oddie.
But the Oscar who hit the headlines this week is no mole. He is in fact, a cat. A death detecting cat to be precise. Oscar has reportedly sniffed out 50 patients in their dying hours, and otherwise spends his time in solitude. The talented tortoiseshell has now become the subject of a new book by David Dosa, who in it claims that Oscar can smell ketones in the same way that dogs have reportedly been able to detect cancer. Dosa has also published an article in the New England Journal of Medicine, although it reads more like a short story than a scientific study.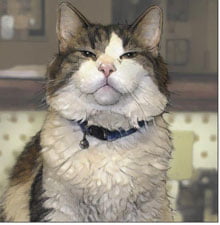 [Via Discover Blogs]
Full Judgement on the GMC on Wakefield
Following the recent ethics investigation into MMR scaredoctor Andrew Wakefield, in which the panel concluded that he acted "dishonestly and irresponsibly" in his research, the medical journal the Lancet this week fully retracted his 1998 paper, ridding the published record of this false evidence. However, the question does remain, why did it take twelve years for this move when the scientific community had been in agreement over the issue for so long? An article posted this week by Science-Based Medicine critiques the peer review system and offers some answers to this question.
[Via Science-Based Medicine]
Voices in Your Head
Just when you thought FOX News couldn't get any stupider, Father Jonathon Morris manages to give five laugh-out-loud answers all within seven minutes. The question's he's answering, by the way, are asked by robots. Don't ask. They include 'how do you know whether the voices in your head are God?' and 'is God rooting for the New Orleans Saints?'
Watch the clip here.
[Via Atheist Media Blog]
Why We're Losing the News
As an aspiring journalist concerned about the frequently poor standard of science reporting, an article from Discover Blogs addressing this issue particularly resonated with me. The argument for why this is the case is lifted from Alex Jones's book (not that Alex Jones!) and goes something like this: Proper reporting is costly, involving travel expenses, libel insurance and research budgets, and it is partially for this reason that the main bulk of many newspapers is taken up by opinion columns and fluff stories. The cause of the reported decline in the 'real stuff', is that newspaper budgets are necessarily being cut as the increasing availability of new media leads to the depletion of their profits, and let's face it, who would bother reading The Times when you've got The Skeptic's weekly roundup to keep you informed. That last bit was mine.
[Via Discover Blogs]
**************************
Please feel free to leave a comment and I will do my best to reply as quickly as possible. Until next time, take care of yourself, and each other.
If you come across something that you think our readers would enjoy, send a tip my way at will [at] skeptic [dot] org [dot] uk.