Weekly News and Blog Roundup
Hello again and welcome back to the weekly roundup, this week featuring dowsing rod style bomb detectors, David Cameron on Faith schools and Danny Dyer's divviest dunces.
Danny, Watch the Stars!
Danny Dyer, the pride of England, is best known for his hardman film characters and such 'documentaries' as 'Danny Dyer's Deadliest Men'. Having strayed from Bravo to the BBC, Danny is now seeking danger on the next level in his latest work 'I Believe in UFOs'. In a shamefully biased investigation into claims of alien encounters, some of the only sane words come from our very own Chris French, who makes a brief appearance. If you however, like me, enjoy a cocktail of hilarity and fist biting rage, then this is the program for you.
Watch the full video here. Unfortunately, this video is available to UK viewers only.
Next week, the Jackson sisters present 'I Believe in Miracles', a study of alternative therapies. I can't wait.
Dowsing Rod Bomb Detector
A hand-held 'bomb detector', until recently used by the armed forces of Iraq, has been banned after the recent finding that it simply does not work. The TNT detection chip inside is no more than an anti-theft tag of the kind that is used to prevent robbery from clothing stores, and costs around three pence. The inventor, Jim McCormick, who has now been arrested on suspicion of fraud, explained that "the theory behind dowsing and the theory behind how we actually detect explosives is very similar". McCormick sold $85,000,000 worth of these life-threatening devices to the Iraqi government.
Watch and read the BBC coverage here.
The Journalist, the Tourist, the Claim and Their Lawyers: Libel Reform – Part 1
For a while now, I have been urging you to sign up to the Libel Reform Campaign. I still do. However, the first part of another excellent article from Lucifee has caused me to pause and give further consideration to the issue. In it she examines some of the claims made in the report "Freedom of Speech is Not for Sale" by English PEN and the Index on Censorship, revealing it to be perhaps a little oversimplified and demonising of our current laws.
[Via Jack of Kent]
Why David Cameron Wants a Boom in Faith Schools
David Cameron this week announced himself to be a supporter of faith based schools, both "politcally and personally". The Tories reportedly advocate the "biggest expansion of church schools since the establishment of thousands of 'national' schools almost 200 years ago".
For more on the debate, you can watch Richard Dawkins and others' discussion of faith schools from 2008 here.
[Via Richard Dawkins]
MMR Scaremongerer 'Acted Unethically', Panel Finds
MMR Scaremongerer Dr. Andrew Wakefield is responsible for the misconception that the MMR vaccine leads to autism in children, the following significant reduction in the uptake of the vaccine and the correlating increase in the number of cases of measles. Now, at last, justice is being done. The General Medical Council have ruled that he acted "dishonestly and irresponsibly" in his research. Wakefield remains adamant of his claims and reassured parents that "the science will continue in earnest"
Read the BBC News coverage here.
Charles Darwin: The Movie
Based on Randal Keynes' biography of his great-great-grandfather, Creation: The True Story of Charles Darwin secured itself a position in US theatres this week, after having initially being deemed "too controversial for religious America" in the view of the film's Oscar-winning producer.
The film focuses chiefly on the period between Darwin's marriage to Emma and the publication of his seminal work On the Origin of Species, through which time it deals with Darwin's personal struggle with his faith in the light of his findings and the death of his daughter.
Reviews seem overwhelmingly positive, excluding those of creationists.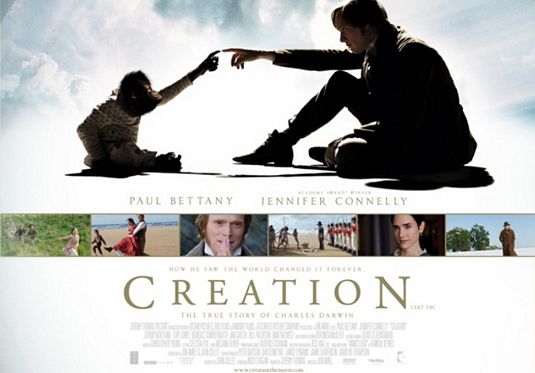 [Via Skepticblog]
Islam is Bullshit
For those of you who may not have read the preceding story, some Google user or other discovered that if you type into its search engine "Christianity is", the suggested searches include "bullshit", "a lie", "fake" and more along this line. The same is true of all religions from Hinduism to Paganism, with one exception: Until recently, if you were to type in "Islam is" you would suspiciously receive zero suggestions. This has now been redeemed.
[Via Atheist Media Blog]
Vatican Bank Facing Money Laundering Investigation
The Vatican bank is under investigation for the alleged money laundering of €180million (£160million) through the accounts of the bank UniCredit. Movements of money being untraceable within the bank, it is reportedly the 8th most popular destination in the world for laundered cash. In December 2009, The Telegraph reported that "Vatican lawyers are understood to be considering whether to argue that the bank is outside Italian legal jurisdiction".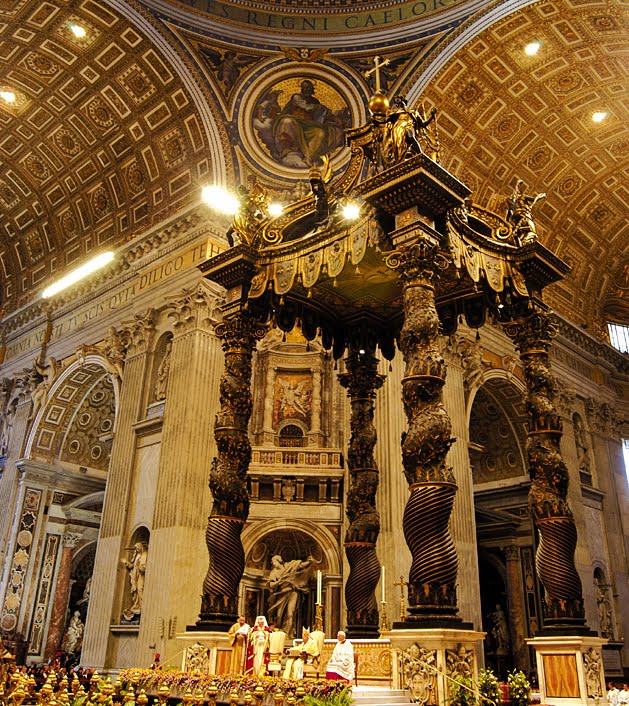 [Via Atheist Media Blog]
*********************************************
Please feel free to leave a comment and I will do my best to reply as quickly as possible. Until next time, take care of yourself, and each other.
If you come across something that you think our readers would enjoy, send a tip my way at will [at] skeptic [dot] org [dot] uk.