Hi All,
This is a long one as there's lots on in April…
Firstly, we're all happy to announce that we've had successful year so far. SitP has had an article in both Nature and the Londonist's websites and have also been awarded "Top 50 best London websites" and "Top 10 best London communities" by Time Out magazine. Thanks to everyone who has helped us over the last 9 years, 100 Skeptics in the Pubs and have lent support by coming each month to make us one of the best communities in all Ye Olde London towne.
On the 15th April, our resident lawyer and skeptic, David Green, will be giving us the lowdown on how the law handles the issues of belief and non-belief through the courts. It will range from The repeal of The Fraudulent Mediums Act to blasphemy. Full details below.
Date: 15th April
Time: 7.00pm
Location: The Penderels Oak (Cellar Bar), Holborn
Title:
The Skeptic in the Courtroom
This talk will address, in an objective and balanced manner, how the law deals with certain controversial issues of belief and non-belief. Prompted by recent developments, the talk wil explore whether the courtroom is really the appropriate forum for settling disputes that relate to controversial issues of belief and non-belief.
For example, the Fraudulent Mediums Act 1951, the last remnant of the old witchcraft legislation, is to be repealed in April 2008. Mediums and psychics will now be under a new and modern legal regime in respect of any unfair commercial practices. But how will these new sanctions work in practice? Will mediums and psychics who adopt questionable practices be more or less likely to face legal action?
The ancient common law offence of blasphemy may also soon be abolished. A recent High Court decision has effectively narrowed its scope in any case. There is the new offence of incitement to religious hatred. But can the legal process really deal with what can be questions of religious dispute?
Other examples of where the law grapples with issues of belief and non-belief include the "Evolution" trials in United States, the Holocaust denial trials, and when religious groups seek to incorporate aspects of religious law into more general legal systems.
The talk will describe and assess these and other legal developments, using practical examples. It will also offer practical suggestions for both skeptics and non-skeptics on how legal regimes may affect them.
David is a solicitor in London with wide experience of the communications, media and public sector fields. He is the author of the chapters on the restrictions that criminal law places on free speech in the current edition of Law and the Media.
————————-
As I mentioned at our April Fools' special, James Randi will be giving a lecture at Conway Hall on the 19th April.
Guest Speakers will include:
Simon Singh
Chris French
Details and tickets can be booked from here: https://www.skeptic.org.uk/randi/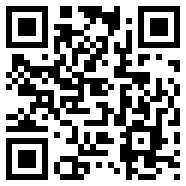 ————
Last, but not least; TAM regular, Phil Plait – otherwise know as the "Bad Astronomer" – will be having a get together in London while he's over here filming about the particle accelerator at CERN (LHC) with Prof. Brian Cox of the University of Manchester. When I get details of the meeting place I'll post them on The Skeptic Magazine News page.
Please feel free to forward this email on to anyone who would be interested in coming to any of these events.
You can always subscribe and unsubscribe from our website: https://www.skeptic.org.uk/pub
See you all soon.
Sid Rodrigues