Submit content / news
For the printed magazine:
This email address is being protected from spambots. You need JavaScript enabled to view it. .
For the website or news columns:
This email address is being protected from spambots. You need JavaScript enabled to view it. .
Read the submission guidelines.
As our subscribers will be aware, we are presently running behind our publication schedule and consequently, you will not have received any issues since Volume 22, Issue 3. We realise the delay is unacceptable and wish to extend our apologies to subscribers.
Volume 22 Issue 4 is a double-length issue and has therefore been published with Volume 23 Issue 1. The magazine is currently circulating from our American post room and subscribers should reveive their copies imminently. Those of you whose subscriptions expire at 22.4 will receive the double-issue. All other subscriptions remain unaffected: you will receive the number of issues appropriate for your subscription.
The most up-to-date information regarding forthcoming issues can always be found in the 'Forthcoming Issue' box, towards the bottom of the left column on the front page of our website (http://skeptic.org.uk). If you have any queries regarding the publication schedule please contact digest [at] skeptic.org.uk.
Mentalist, presenter and Skeptic Magazine Editorial Advisory Board member Philip Escoffey (@thegreytwit) has a new series 'Impossible?' airing on Channel Five in the UK tonight starting at 10pm. The trailer is below.
If you would like to see Philip perform live, his excellent show 'Six More Impossible Things Before Dinner' is returning to the E4 Udderbelly on London's Southbank on June 8th 2011. Tickets are available from udderbelly.co.uk, with a teaser video available on Vimeo. Highly recommended.
Please consider supporting a new campaign initiated by Laura Horner. The petition for the campaign is worded as follows:
"Creationism is known, and officially acknowledged, to be contrary to scientific fact. We therefore demand that creationism should not be presented as a valid scientific position, nor creationist websites and resources be promoted, in publicly funded schools or in any youth activities run on publicly funded school premises."
Here is a link to the online petition, which gives some more background details. If you agree with it please sign it and circulate the details.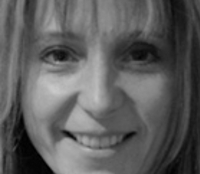 The Skeptic is pleased to welcome author and Deputy Convenor of Westminster Skeptics, Deborah Hyde, as Managing Editor from Volume 23, Issue 2. Deborah succeeds Lindsay Kallis in the role, whose work and creativity have been very valuable during her time working as part of the Editorial Team. Deborah blog regularly as Jourdemayne and posts on Twitter under the same name. She is also due to speak at the Anomalistic Psychology Research Unit on 26/10/2010, giving a talk entitled "Demons and Nightmares: Why do People Believe in the Malign Supernatural?"

Deborah can be contacted at deborah [at] skeptic.org.uk.

The full range of cards can be seen at http://www.cafepress.com/atheistxmas.
The Skeptic Magazine (UK) is proud to announce a partnership with the Order of St. Nick, a greeting card publisher specializing in funny and alternative holiday greeting cards.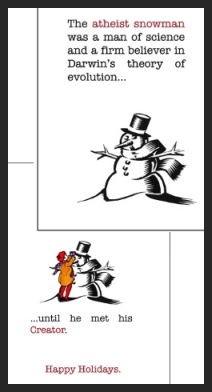 Famous atheists such as Richard Dawkins and Sam Harris celebrate Christmas, and they're not alone. Order of St. Nick believes that everyone, regardless of religious beliefs, should be able to celebrate with family and friends at this time of year.
The Skeptic has managed to secure a 30% discount on a range of atheist Christmas cards for a limited period, so with the festive season rapidly approaching it's an ideal time to celebrate a Godless Christmas in style.

The exclusive atheist Christmas cards feature traditional evolutionary iconography such as Charles Darwin, along with cheeky sayings such as "Evolve Your Beliefs." The cards have been featured in the Times Online, STUFF magazine, and on Comedy Central's "Colbert Report."
A new shop has been specifically created for customers referred by The Skeptic with the 30% discount already applied, so there is no need to remember or enter a discount code. Orders are processed directly by the Order of St. Nick and are available for shipping to the UK and US. Please check the Order of St. Nick website for details of last order dates for Christmas, though we have been reliably informed that orders for December 24th should be placed by December 8th (economy shipping) or December 14th (standard shipping).