Online Articles
This section contains selected articles from the printed magazine in addition to articles specifically commissioned for publication online. A full list of the published articles can be found here.
A style guide for authors wishing to submit copy can be found here. Submissions should be directed to the addresses detailed in the box on the right.
by Brian D. Earp and Robert Darby
According to Brian Morris in a recent issue of The Skeptic, "Science supports infant circumcision" and "so should skeptics."[1] It would be more accurate to say that "Brian Morris supports infant circumcision" and that skeptics can think for themselves.

For well over a decade, Professor Morris has been waging a quixotic campaign against the foreskin.[2] Although he has "no involvement in clinical medicine"[3] and "cannot claim any more expertise on the topic of male circumcision than any other scientist,"[4] Morris has sought to demonize the humble prepuce. So dangerous is this particular part of the normal male anatomy, according to Morris, that it must be removed from a child's body before he can form his own opinion.[5]
Read more: Does science support infant circumcision? A skeptical reply to Brian Morris
Richard Firth-Godbehere contemplates the historical provenance and value of religious texts.
Published for The Skeptic online on 17th April 2013.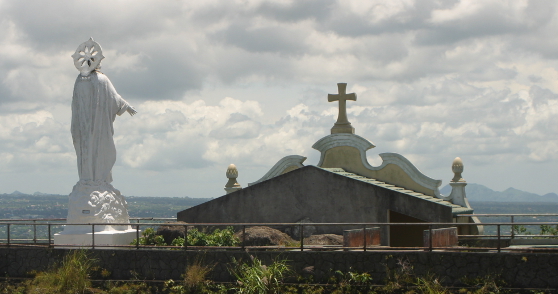 Photograph: Kevin Peters

There are a great many historians who practice religions of all flavours. Some historians jump headlong into the history of their particular faith, blending it with apologetics and philosophy. Others simply ignore their religious predilections and concentrate on other areas of history, sealing their faith in a mental box with a sign huge on the lid reading 'do not enter while studying'. I am sure this arrangement or something similar to it is found throughout all walks of academic life, but I find it particularly puzzling when I find it amongst historians. I know of many good historians who take their collection of fables as absolutely true; it is one of the most fascinating and puzzling examples of cognitive dissonance I know of.
After all, a historian is, by definition, someone who is deeply sceptical about old texts and artefacts. It is a historian's job to dust off manuscripts, wade through archives, dig things out of dark corners and not believe a word of it (unless there is some good supporting evidence, of course). Even when a historian does believe a word of it, he tempers this with a deep analysis of the text or object at hand, stripping it down in order to work out what the narrative really is, as opposed to what the text or object claims it is. In short, we historians are deeply sceptical pedants: each and every one of us. So why does pedantry, suspicion and obsessive checking, cross-checking, double checking and rechecking disappear so often in the face of a religious text? Here, I'll take a lightly meandering journey through the peripheries of the philosophy of history in order to find out if there is any validity in accepting a religious text as good source of history.
Read more: The Uncontested Word: Why do Some Historians Treat Religious Texts as Sacred?
Alex Gabriel offers an insight into his thoughts in advance of the 2012 Soul Survivor festival.

Update (26/07/2012): Alex's daily posts from the festival can be found on our blog.

At the end of July 2012, I'll be pitching a tent at Soul Survivor, the leading evangelical festival in the UK aimed at young people. For seven days, I'll be blogging my experiences on this site.
Why am I doing this? You'd be very entitled to ask, given I'm a flag-waving heathen who divorced God acrimoniously in his teens. The answer is, lots of other people – most of them believers – will be too.
Soul Survivor is, like, big. Tens of thousands attend each year. Along with other festivals like Newday and Ignite, projects like the Alpha Course and the Newfrontiers church network, it forms the backbone of a popular, missionary Christian movement that gained prominence in the 1990s.
Churchgoers, particularly Anglicans, are a thinning herd, but these groups have gained traction. Their attendees may will be the Christian mainstream of 2042, and as such it seems important to get informed.
'Have you seen Jesus Camp?' an acquaintance asked, who'd been before. 'It's like that, but worse.' I know current evangelicals, specifically Newfrontiers, forbid women from preaching – my relatives, closely involved, have this book on their shelf – and I've heard tell of homophobia at these festivals too. How many campers are celibate teens? How many creationists?
If Soul Survivor fits the descriptions I've heard, its popularity is worrying. But I want to be fair – I'm a skeptic, and don't want to rest on anecdote. When I planned the trip, readers of my blog donated the price of my ticket; they wanted someone to report, factually and non-confrontationally, what really goes on at this event.
So that's my plan. Later this week, I'm going soul-o.
---
Follow the #GoingSoulo hashtag on Twitter for Alex's updates