Submit content / news
For the printed magazine:

This email address is being protected from spambots. You need JavaScript enabled to view it.
.
For the website or news columns:
This email address is being protected from spambots. You need JavaScript enabled to view it.
.
Read the
submission guidelines
.
Caricature artist Neil Davies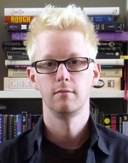 produced the graphic used in the header of this website, in addition to the most striking artwork featured on the front cover of the print magazine (some shown below) in over 20 years of publication. This sequence shows the anatomy and evolution of his work from the initial commission and digital pencil sketches, to the final, full-colour artwork. For anyone considering commissioning work from Neil; although his artistic skill is clearly outstanding, his comfortable manner and incisive comments demonstrate his experience and commitment to producing the highest quality work. He is highly recommended.