Artists & photographers
This section contains profiles of some of our artistic and creative contributors. If you wish to suggest we publish your work, please contact This email address is being protected from spambots. You need JavaScript enabled to view it. with a brief summary of your background and a link to your work.
Caricature artist Neil Davies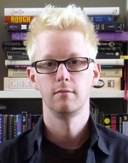 produced the graphic used in the header of this website, in addition to the most striking artwork featured on the front cover of the print magazine (some shown below) in over 20 years of publication. This sequence shows the anatomy and evolution of his work from the initial commission and digital pencil sketches, to the final, full-colour artwork. For anyone considering commissioning work from Neil; although his artistic skill is clearly outstanding, his comfortable manner and incisive comments demonstrate his experience and commitment to producing the highest quality work. He is highly recommended.
Photographer Kelly Haddow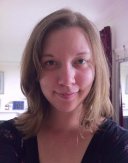 has captured some of the most individual and iconic scenes from high-profile sceptical events in the UK. Her contributions to the magazine (some of which are shown below) include outstanding stills from An Evening with James Randi and Friends, The Amaz!ng Meeting: London and the 10:23 Campaign's homeopathic overdose. Remarkably unassuming for a photographer with her talent, Kelly's portraits show impeccable timing and an anticipation of her subjects. Her photographs have also appeared in major national and international publications.